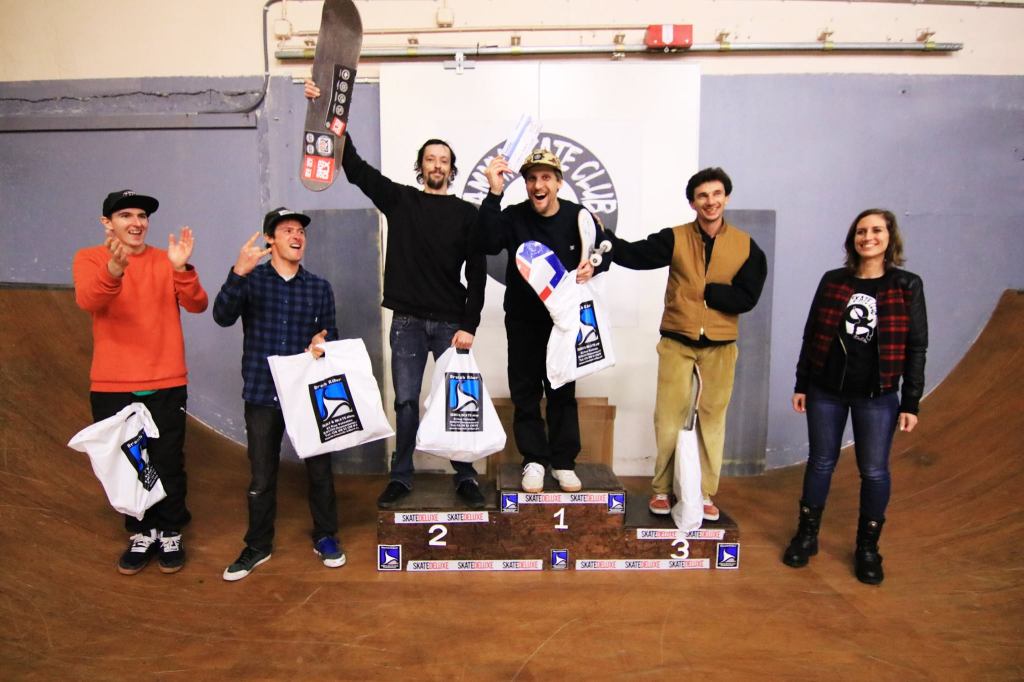 Le podium du Contest : 1er : Christophe Dias Sampaio (Rouen), 2ème Thomas Mériot (Brest), 3ème Thierry Mondamert (Tours), 4ème Dan Billon (Lorient), 5ème Charly Grohe (Quimper) Photo : Sammy Skate Club
Je n'avais pas fait un run sur un Contest de Skate depuis le RockyMan 2015 de Rio, challenge sportif en équipe auquel je participais en Surf et en Skate. Bien avant ça, ma victoire en 1999 au combiné du Kanabeach ATS Surf and Skate Contest de Plouharnel et mes victoires en 2007 et 2008 toujours en combiné sur le Sooruz Surf and Skate Contest de l'île de Ré me restent comme de très bons souvenirs.
Et le moins que l'on puisse dire c'est que j'aime toujours vraiment me prêter à ce genre d'exercice ! Faire le vide et chercher un maximum de concentration pour enchaîner des tricks avec précision, c'est un exercice très physique et mental qui me plaît bien. J'aime cet aspect de dépassement de soi pour rechercher une performance quelle qu'elle soit. Devant un petit public bien chaud et avec un crew de riders bouillants, c'était vraiment très motivant !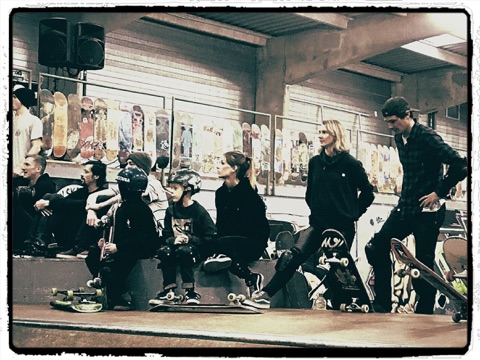 Un peu de concentration avant de rouler; "Hum, mais qu'est ce que je vais bien pouvoir proposer …" Photo : David "Dewi" Maligorne
Ce fut un honneur pour moi de faire une finale sur cet event avec des gars d'un niveau au top, ce qui m'a franchement aidé à donner le meilleur de mes capacités. L'envie de bien faire et de me prouver à moi-même que j'avais encore la capacité à bien enchaîner. Et pour le coup y'avait vraiment du Challenge. Preuve que bien après 30 ans la vie de sportif continue et sans doute après 40, mais ça je le découvrirai bientôt haha !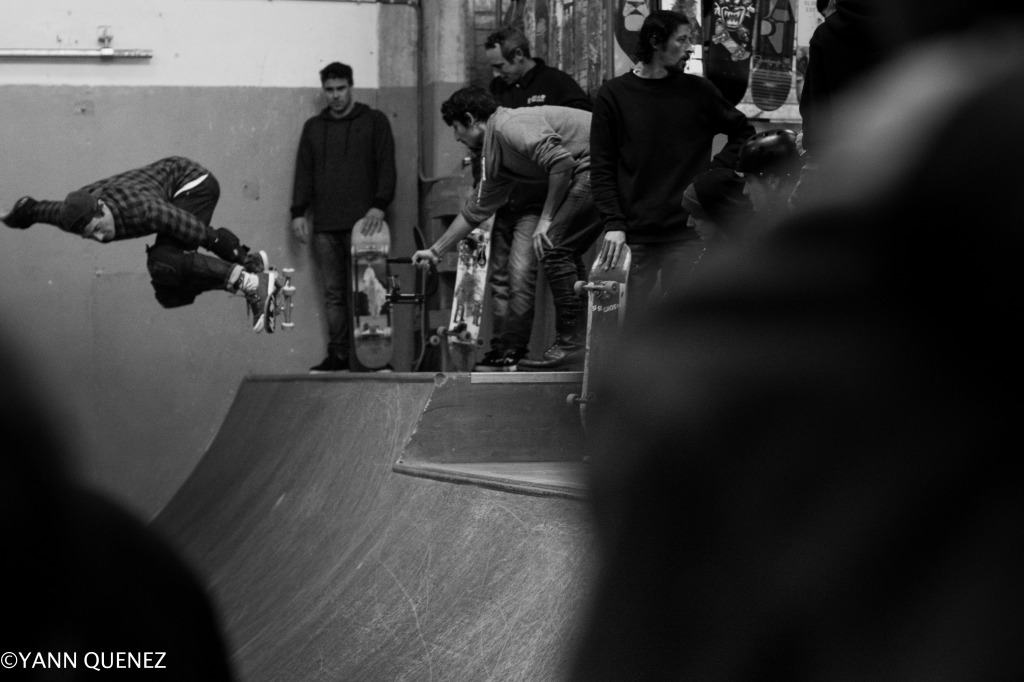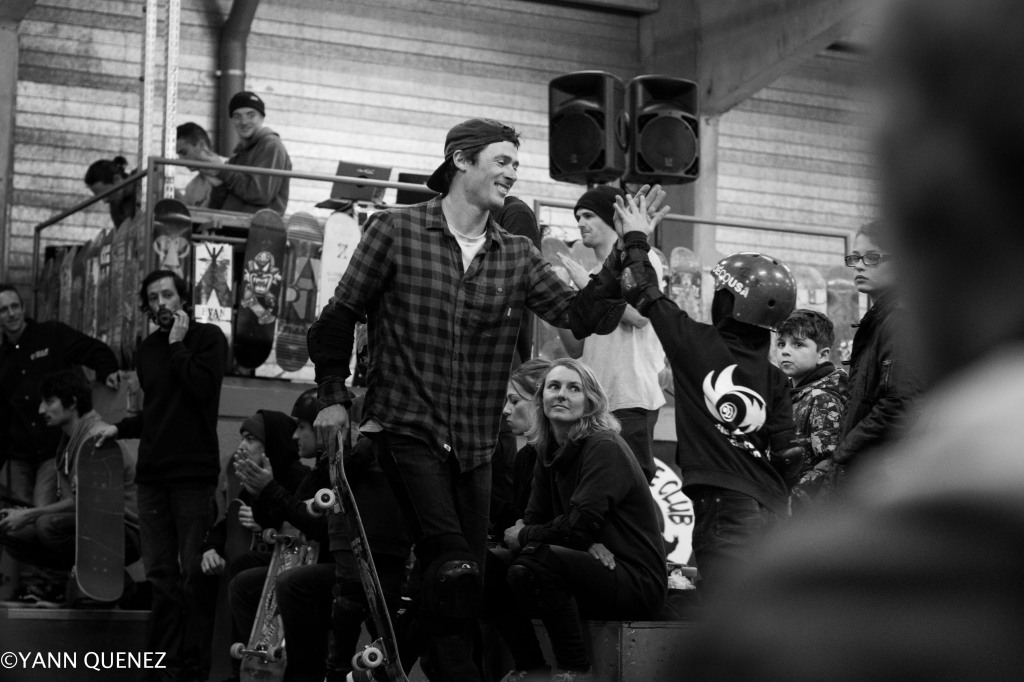 Content de mon run et un super moment de passion et de joie partagée en famille, que du bonheur !
Merci au Sammy Skate Club et à son staff d'avoir pris l'initiative d'organiser un tel contest.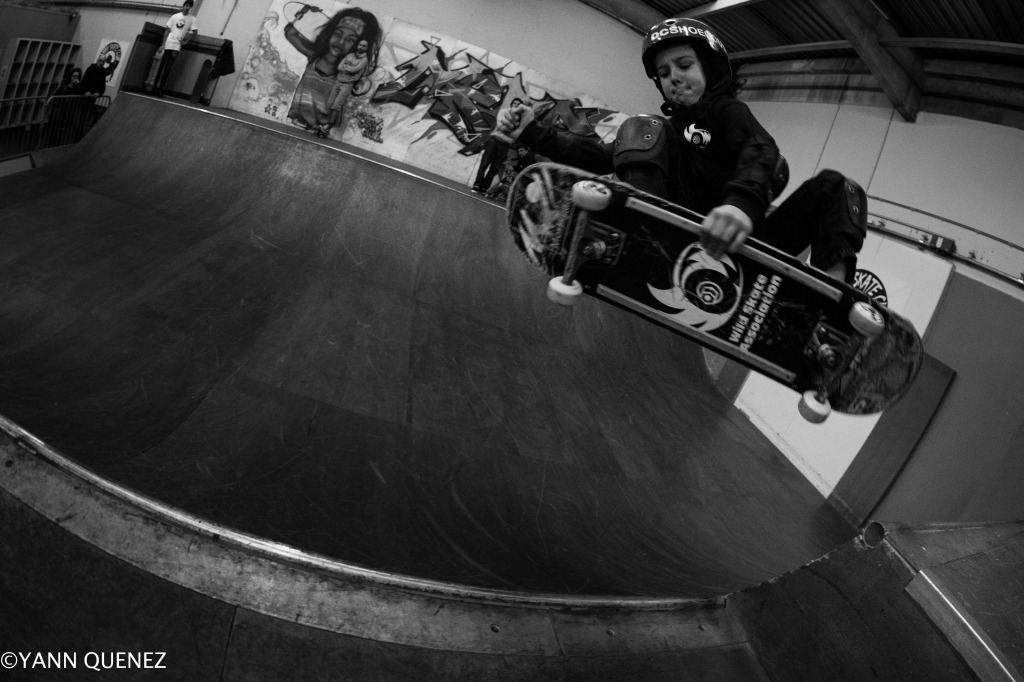 Celui là, il n'a pas vraiment 30 ans mais il en a bien profité aussi pendant les petits intermèdes de cette journée endiablée au Sammy Skate Club ! Rock it Kristen !